Bill Self sticking with his veterans.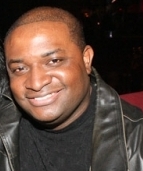 Mass Appeal Wire Reports
LAWRENCE — It was an instant classic that shouldn't have been an instant classic. No. 1 Kansas edged No. 2 Oklahoma by the score of 109-106 in triple overtime inside deafening Allen Fieldhouse on ESPN's Big Monday in front of Dick Vitale, Brent Musburger and 16,300 blue-clad lunatics. "Craziest game I've ever been a part of," said KU guard Frank Mason. "Just proud of my teammates, never giving up." Even though the Sooners have Buddy Hield (who lit up the Jayhawks with 46 points), KU has the better team and it has everything to do with the upside of freshmen big men Cheick Diallo and Carlton Bragg.
No. 1 Jayhawks win instant classic, beat No. 2 Sooners in triple OT | From @mctait https://t.co/IviJ3qwHxu #kubball pic.twitter.com/GTUgEQH2Kv

— KUsports.com (@KUsports) January 5, 2016
In other words, the game was only close because Kansas coach Bill Self stuck with a veteran low post rotation consisting of Landen Lucas, Hunter Mickelson and Jamari Traylor at the No. 5 spot and neither player impacted the game. Once Self realizes that Diallo and Bragg are considerably better than the aforementioned trio, the Jayhawks will probably reach their ceiling.
That said, if you're a KU fan, you better pray Self comes to his senses quickly. Because a front-line featuring Lucas and Mickelson at center won't get it done in the NCAA tournament. "We beat a team tonight that could win the national championship," Self said.
Not sure what's going on with Diallo and Bragg in practice. Both came to KU as heralded McDonald's All-Americans with ample NBA potential. Yet, they're having a difficult time getting on the basketball court. In Monday's triple overtime thriller, Diallo went scoreless in 5 measly minutes.
Bragg wasn't much better in scoring 2 points in 3 minutes.
Coach Self is a legend. No doubt about it. He also hates playing freshmen. Everybody knows that. But it doesn't make sense to recruit one-and-done caliber athletes if you're not gonna develop them right away. If you recall… last season, Duke coach Mike Krzyzewski showed remarkable patience with freshmen Tyus Jones and Jahlil Okafor and he was rewarded with a national title.
Time is running out.
Whether they're ready or not, Diallo and Bragg are both expected to enter the upcoming NBA Draft. To advance to the Final Four, KU will need at least 12 points, 11 rebounds and 2 blocks a night from Diallo. Don't mean to nitpick in the aftermath of KU's impressive victory.
But it'll be interesting to see what happens with Self's rotation going forward.