Donald Trump says Obama is sincere.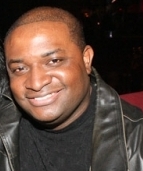 Mass Appeal Wire Reports
WASHINGTON — While announcing new executive actions on firearms on Tuesday, President Barack Obama broke out in tears. Even though he disagrees with Obama's policy on gun control, GOP presidential candidate Donald Trump believes the president's tears are real and that his heart is in the right place. "I think he probably means well. I actually think he was sincere," said Trump during an appearance on Fox News' "Fox & Friends" on Wednesday. "I'll probably go down about 5 points in the polls by saying that, but I think he was sincere."
Trump says Obama's tears during Tuesday's gun control announcement were sincere. https://t.co/ic23blar4X

— CNN Breaking News (@cnnbrk) January 6, 2016
During Tuesday's address, Obama became very emotional when he recalled the first graders murdered at Sandy Hook Elementary in December 2012. Twenty students and six adult staff members were killed by Adam Lanza. Because of incidents like this, Obama and Democratic presidential candidate Hillary Clinton are doing everything in their legislative power to get guns off the street.
Trump, however, disagrees… insisting that more people need protection. 
"His idea is just taking chunks and chunks out of the Second Amendment until we don't have a Second Amendment anymore, and people need protection," Trump said. "Hillary Clinton is, I think, worse than Obama on the issue, frankly, she wants to take everyone's gun away."
Do you agree with Trump or Obama?
Share your thoughts below.