Taraji P. Henson lashes out at homophobes.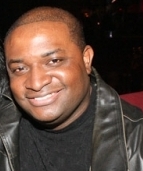 Mass Appeal Wire Reports
BEVERLY HILLS — If you have a problem with homosexual activity on Empire, Taraji P. Henson says you can kiss her cookies because the television ratings speak for themselves. After claiming her first Golden Globe award for best actress in a television drama Sunday night, the 45-year-old actress was asked if the cast was bothered by mounting homophobic criticism of the popular Fox series which features Jussie Smollett as a gay R&B vocalist. 
"We ignore that. That's nonsense and that's fear, so we understand where that's coming from, so there's nothing to comment on that. The numbers speak for themselves," said Taraji who plays fan favorite Cookie Lyon in the primetime musical drama.
Taraji P. Henson handing out cookies at the Golden Globe after winning for her role as Cookie on Empire. pic.twitter.com/ja9op2pSxi

— WORLDSTARHIPHOP (@WORLDSTAR) January 11, 2016
"People are dealing with this, it's not a joke, that's why it's in the script. It's not for show, it's not for sensationalism. It's because people are struggling with this. And that's why we shed light on it. You can't make everybody happy, we don't try to. We just try to touch and affect lives and I think we have. We're always going to have haters, so here's to all my haters! I'll send you cookies, thanks."
Do you agree with Taraji?
Does Empire contain too much homosexuality?
Share your thoughts below.