Former NFL star Lawrence Phillips found dead.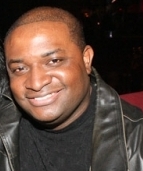 Mass Appeal Wire Reports
DELANO, Calif — Former NFL runningback Lawrence Phillips, who starred collegiately at the University of Nebraska, was found dead inside his prison cell early Wednesday morning and officials at Kern Valley State Prison are suspecting suicide. Phillips, 40, was found unresponsive shortly after midnight. He was pronounced dead at 1:30 AM. Phillips had been in solitary confinement since April 2013 after being charged with killing his cellmate, 37-year-old Damion Soward.
Ex-Nebraska star Lawrence Phillips, who was facing a murder charge, was found dead in his jail cell: https://t.co/53aBIBXXN5

— ESPN (@espn) January 13, 2016
Phillips played for the St. Louis Rams, Miami Dolphins and San Francisco 49ers. He was blessed with an assortment of physical gifts but never could stay out of trouble. Phillips, who was arrested several times during the course of his life, was convicted of choking his former girlfriend.
He also received a conviction for driving his car into three teenagers in 2005.