Khloé Kardashian gives sexy treat.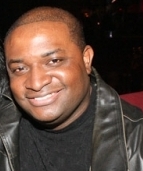 Mass Appeal Wire Reports
NEW YORK — Reality TV star Khloé Kardashian made a special appearance on The Tonight Show Starring Jimmy Fallon in New York on Wednesday to promote her show "Kocktails with Khloé." But she ended up showing off way more than she bargained for, thanks to another wardrobe malfunction. Khloé, 31, looked sexy as hell in a provocative, sleek jumpsuit that featured an entirely lace back. But, when she took a seat to participate in a fun game of charades with Fallon and Danny DeVito, the waistband of her SPANX was on full display for a national television audience.
Khloe Kardashian Jimmy Fallon Video: Interview And Charades On "Tonight Show" – WATCH HERE! https://t.co/u3GiH1GgQs #FallonTonight

— Gossip Cop (@GossipCop) January 14, 2016
As for the new show? "Kocktails with Khloé" is a primetime, studio-based talk show that's scheduled to launch soon on FYI Network. Station officials have already ordered eight 1-hour episodes of the series from Pilgram Studios.
In addition to hosting the show, Khloé will also serve as executive director. "'Kocktails With Khloé is something I'm extremely proud of and I'm excited to execute it with my amazing partners, Pilgrim and Fyi," she said.