Oscar Awards implements new diversity rule.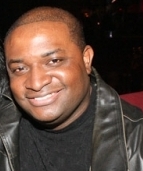 Mass Appeal Wire Reports
LOS ANGELES — Amid mounting protests from many actors of color, The Academy of Motion Picture Arts and Sciences has decided to concoct a new Negro rule to help spur diversity in its membership by 2020. "The Academy is going to lead and not wait for the industry to catch up," said Academy President Cheryl Boone Isaacs. "These new measures regarding governance and voting will have an immediate impact and begin the process of significantly changing our membership composition."
The shocking mandate comes of the heels of highly-publicized complaints from Will and Jada Smith, Spike Lee and several others in the filmmaking industry who vowed to boycott the Oscars because, for the second year in a row, all of the acting nominees are white. 
Will Smith confirms Oscar boycott: It was Jada's 'call to action' #OscarsSoWhite https://t.co/Jg94koWNs0 pic.twitter.com/o0xGsDPTc6

— Zap2it (@Zap2it) January 21, 2016
"It would be awkward for me to show up with Charlize," Smith joked during an interview with Good Morning America's Robin Roberts. "[Jada and I] have discussed it, and we're part of this community but at this current time, we're uncomfortable to stand there and say that this is okay."
The A-lister was expected to nab an Oscar nomination for his role in "Concussion." But that, of course, went out the window when no actors or actresses of color made the cut. "Concussion," by the way, flopped big-time at the box office.
Does Will and Jada have a legit beef?
Or is it simply sour grapes?
Share your thoughts below.