Actress Stacey Dash still at war with BET Network.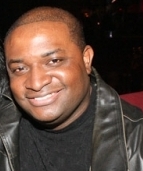 Mass Appeal Wire Reports
WASHINGTON — Republican pundit Stacey Dash and BET officials are still at each other's throats and neither side is showing signs of slowing down. Stacey, if you recall, set the African-American community on fire during a recent appearance on Fox News when she called the boycott against the Oscars "ludicrous" before labeling the BET Network, the NAACP Image Awards and Black History Month a "double standard." She also called for the dismantling of BET.
Stacey Dash thinks there shouldn't be a BET and Black History Month… Thoughts? pic.twitter.com/SuiIDQTn9D

— DistinctHype (@DistinctHype) January 20, 2016
BET officials retaliated by tweeting an image of Stacey making a guest appearance on BET's "The Game" in the early 2000s, for which the 49-year-old actress received remuneration. Now Stacey is firing back. The "Clueless" star wrote a blog called "How BET Lies To Black People" and she held nothing back.
"BET lies to American black people by telling them that the rest of America is racist, so stick close to your own kind," Stacey wrote. "My problem goes back to the notion that every area of life needs to break down exactly according to demographic ratios except in those areas in which black people have decided they want to have their own space. I don't have a problem with black people having their own space. I have a problem with the folks at BET absolutely freaking out when other institutions don't match up to what they think is best."
Do you agree with Stacey?
Is there a black double standard?
Share your thoughts below.