Friendly rivals box in Mexico City.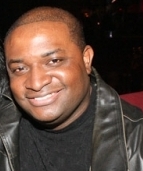 Mass Appeal Wire Reports
MEXICO CITY — Put up your dukes. Former teen idol Mark "Marky Mark" Wahlberg, 44, and ex-Saturday Night Live star Will Ferrell, 48, duked it out for the cameras during the Mexican premiere of "Daddy's Home" on Monday (Jan. 25). Wahlberg, who plays the biological father of two children in the movie, looked as chiseled as ever in a pair of boxing gloves. Ferrell, who portrays an insecure step-dad, rocked a pair of oven mittens as the two posed for hysterical fight photos for the film's new banner.
Will Ferrell & Mark Wahlberg attend the Mexico Premiere of #DaddysHome. https://t.co/jsKxKjfnf2 #travel #film pic.twitter.com/1thT7yWgj6

— ConciergeQ (@ConciergeQ) January 26, 2016
Wahlberg and Ferrell, if you recall, hooked up five years ago in the hilarious police comedy "The Other Guys." Now they're reunited and it feels so good. "We weren't necessarily actively looking to work together again," said Will.
"However, it goes without saying that at the end of that movie, after it was released and the reaction to it, we both were like "If there's another opportunity, then, for sure." Despite taking a beating from critics, "Daddy's Home" did well at the worldwide box office, netting almost $200 million.
Would you like to see Wahlberg and Ferrell in another movie together?
Share your thoughts below.