Rupaul's season eight lineup is set.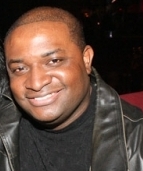 Mass Appeal Wire Reports
LOS ANGELES — Renowned transvestite RuPaul has a brand new lineup of exotic drama queens who are ready to compete on season No. 8 of the Emmy-nominated television series RuPaul's Drag Race which premieres March 7th on Logo. The eccentric lineup was announced Monday night (Feb. 1) on Logo's New Now Next Awards. The dazzling dozen will hit the runway in a 90 minute special. They are Acid Betty, 37, from Brooklyn, Bob The Drag Queen, 29, from New York, Chi Chi DeVayne, 29, from Louisiana, Cynthia Lee Fontaine, 34, from Texas.
Here you have it a full list and bio of your RuPaul's Drag Race Season 8 Cast #Rpdr https://t.co/qC6p8GhM9L

— TheLarraineBowShow (@larrainebow) February 2, 2016
Dax Exclamation Point, 31, from Georgia, Derrick Barry, 32, from Vegas, Kim Chi, 27, from Chicago, Laila McQueen, 22, from Mass., Naomi Smalls, 21, from Cali, Naysha Lopez, 31, from Chicago, Robbie Turner, 33, from Seattle and Thorgy Thor, 31, from Brooklyn round out the 12.
So, who's gonna be this year's mystery queen?
Share your thoughts below.