Rape case against Cosby will proceed.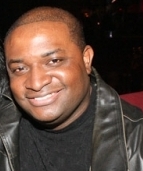 Mass Appeal Wire Reports
NORRISTOWN, Pa. — To quote Empire's Lucious Lyon: "Game time bitches!" The highly-publicized sexual assault case in Pennsylvania against embattled comedian Bill Cosby will go forward, which means he'll face prosecution for alleged inappropriate sexual contact with former Temple University employee Andrea Constand who told authorities Cosby raped her inside his home in 2004. Wednesday's ruling came from a Montgomery County judge despite a pair of pretrial arguments from Cosby's lawyers who claim the case should've been barred based upon a "promise" made in 2005 by then-District Attorney Bruce Castor.
Judge tosses deal that spared @BillCosby from prosecution https://t.co/6wjTT3n614 #bye pic.twitter.com/M0O6AvVNq8

— NY Daily News Gossip (@NYDNgossip) February 4, 2016
The judge, however, denied the motion to dismiss the case because "there was no basis to grant the relief requested." Cosby's legal team, however, is expected to appeal the decision. The 78-year-old entertainer was charged December 30 with aggravated indecent assault against Constand.
Cosby hasn't entered a plea.
Will he end up in jail?
Share your thoughts below.