Chiefs' Alex Smith named hottest QB.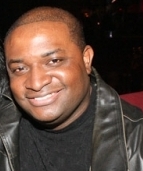 Mass Appeal Wire Reports
KANSAS CITY — Move over Tom Brady. Believe it or not, Kansas City Chiefs quarterback Alex Smith was just named the most handsome quarterback in the NFL, this according to a focus group commissioned by Sports Illustrated. The selection of Smith is sort of a headscratcher when considering the league-wide popularity of Seattle's Russell Wilson and Carolina's Cam Newton. Nevertheless, there are a few women at the Hope House domestic violence shelter in Kansas City who agree with the results.
I don't even think Alex Smith is the more handsome of the two QBs… RIP pic.twitter.com/CWvSejaEYV

— snifi (c.g.) (@funderpunt) September 30, 2015
"Very kind," gushed Hope House CEO Anne Metheny. "Very generous, just a very nice human being." The random survey was conducted as part of an article in the new publication, "This is Your Brain on Sports."
The aforementioned Brady finished second in the poll. Miami's Ryan Tannehill came in third. Quarterbacks, however, ranked No. 3 on the handsome list — trailing wide receivers and defensive backs.
Do you agree with the poll?
Share your thoughts below.