Beyoncé releases surprise new single.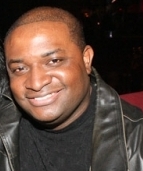 Mass Appeal Wire Reports
NEW YORK — Even though she's firmly entrenched in motherhood, it's nice to see Queen Bey is still full of surprises. On Saturday (Feb. 6), without giving fans any kind of a warning, R&B superstar Beyoncé released a profanity-laced new single with a racially-charged music video that features daughter Blue Ivy. The new song, "Formation," is now available on Tidal as a free download. The video, by the way, makes ample references to Hurricane Katrina, police brutality and other race-related incidents.
The video also contains plenty of costume changes and choreography.
.@Beyonce #Formation by Hayden Williams pic.twitter.com/DsIsJa76vQ

— Hayden Williams (@Hayden_Williams) February 7, 2016
Rather than promote the single prior to release, Beyoncé posted a few images on Instagram afterwards which includes a photo of her and a group of line dancers posing in formation for the camera. Queen Bey also released the single's cover art which shows her leaning her head out of a car window.
Watch the video and share your thoughts: