Beyoncé and Bruno Mars saved the day.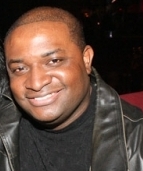 Mass Appeal Wire Reports
SANTA CLARA — There was so much star power under the spotlight Sunday night at Super Bowl 50 in Santa Clara, California. But one group failed to deliver. First, the good. Prior to kickoff, Grammy winning artist Lady Gaga got the party started with an outstanding performance of our nation's national anthem. Then, at halftime, Beyoncé, Coldplay and Bruno Mars delivered a colorful mashup of their hits before meeting centerstage for a goodbye collaboration that concluded with the audience holding placards that spelled out "Believe in Love."
@Beyonce + @BrunoMars @ #SuperBowl = GOOSEBUMPS #sun7 https://t.co/JLlWqzKmWN

— Sunrise (@sunriseon7) February 8, 2016
Speaking of Coldplay, Chris Martin and company were the headliners. But it didn't take long for the British band to take a backseat to the showmanship put forth by Beyoncé and Bruno Mars. For starters, the members of Coldplay wore gray, slate blue, musky brown and dusty black.
Conversely, Beyoncé and Bruno Mars donned all black leather ensembles.
Secondly, Coldplay's music offered very little in the form of head-bobbing entertainment. 
Fortunately for viewers, Beyoncé was there to save the day. The 34-year-old vocalist and her throng of backup dancers introduced the world to her new single "Formation" right after Bruno Mars got everybody warmed up with a sleek rendition of "Uptown Funk."
Beyoncé almost slipped and fell during a dance move.
But, other than that, she was magnificent.
So was Bruno Mars.
Wish we could say the same for Coldplay.