Manning made right choice 4 years ago.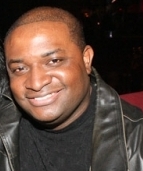 Mass Appeal Wire Reports
SANTA CLARA — After getting released by the Indianapolis Colts in March 2012, Peyton Manning visited and worked out for several NFL teams but the Kansas City Chiefs weren't one of them. Manning reportedly turned down an invitation to meet with Chiefs chairman Clark Hunt because he didn't believe Kansas City was close to being a Super Bowl contender. A few days later, Manning signed with the Denver Broncos and the rest is history. After Denver's dominant 24-10 victory over the Carolina Panthers in Super Bowl 50, Manning became the first quarterback in NFL history to win world championships with two different franchises (he won a title with the Colts in 2007).
.@Broncos win #SuperBowl, beating @Panthers 24-10 https://t.co/uyQrISpGtb pic.twitter.com/hIctksa1Qd

— TODAY (@TODAYshow) February 8, 2016
Manning, however, wasn't the star on Sunday. Not even close. Denver's No. 1 defense, led by Super Bowl MVP Von Miller, harassed Panthers quarterback Cam Newton all day. "This game was much like this season has been, testing our toughness, our resiliency, our unselfishness," said Manning who missed 7 starts during the regular season because of injuries. "It's only fitting that it turned out that way."
Newton, who entered the contest as the league MVP, took a savage beating for 60 minutes. He was sacked 6 times, he was stripped twice by Miller (both fumbles led to touchdowns) and he was hit a mind-boggling 21 times. A downtrodden Cam barely spoke to reporters after the game.
"There was a certain point where it was like guys on the sideline were saying, 'Cam is very stressed,'" said Broncos cornerback Bradley Roby. "For two weeks straight, that's all we heard was 'Cam this, Cam that, dab this, dab that.' They were dabbing in their team photos. It was very disrespectful.
"We wanted to come out and prove that we're the best."