Stars shining bright at 2016 Grammys.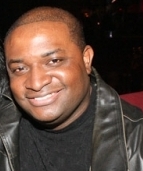 Mass Appeal Wire Reports
LOS ANGELES — Grammy weekend was everything we expected and more, starting with the Billboard Power 100 Celebration at Bouchon in Beverly Hills on Friday. Kansas City native Janelle Monáe was in the house along with songstress Lana Del Rey, Andra Day, American Crime thespian Trevor Jackson, JoJo, DNCE and recently engaged Elle King. As impressive as that list is, they're not the only celebs getting pumped for music's big night.
On Saturday, at the Hennessy V.S.O.P. Privilege pre-Grammy dinner at Ysabel, NCIS: Los Angeles star LL Cool J took a selfie with singer/actress Ciara and Seattle Seahawks quarterback Russell Wilson. Uncle L, by the way, is feeling awfully good these days.
He recently received his own star on the Hollywood Walk of Fame.
Music's biggest night has arrived—watch Live from the #ERedCarpet: Grammy Awards TODAY starting at 4pm ET/ 1pm PT!https://t.co/mFPph4gfjV

— E! Online (@eonline) February 15, 2016
Speaking of stars, Usher performed Saturday at the 2016 MusiCares Person of the Year honors at the Los Angeles Convention Center where Lionel Richie was crowned Person of the Year. The event was hosted by late night talk show mogul Jimmy Kimmel who wore an afro to pay tribute.
Rock musicians Dave Grohl and Lenny Kravitz were also in attendance.
As for Monday night's 58th annual Grammy Awards?
Hip hop superstar Kendrick Lamar took home the Grammy for Best Rap/Sung Collaboration with Bilal, Anna Wise & Thundercat. He won 5 trophies in all. It was a double win for The Weeknd who took home awards for Best R&B Performance and Best Urban Contemporary Album.
Taylor Swift: I made myself #Famous. Thank you. https://t.co/g4XYXyCzSv

— USA TODAY Life (@usatodaylife) February 16, 2016
Justin Bieber collected his first ever Grammy award — Best Dance Recording — for his "Where Are U Now" collaboration with Skrillex and Diplo. Also, Taylor Swift racked up the night's biggest win, taking home the award for Best Pop Vocal Album for her critically acclaimed crossover album 1989.
Taylor used her acceptance speech to stomp on her haters, mainly Kanye West who (in his new song) took credit for Taylor's success after he inexplicably snatched the microphone away from her at the 2009 MTV Video Music Awards.
"There will be people along the way that will try to undercut your success or take credit for your accomplishments or your fame," Taylor said. "You just focus on the work and don't let those people sidetrack you."
Other big winners:
Bruno Mars won Record of the Year for "Uptown Funk."
Meghan Trainor won Best New Artist.
D'Angelo won Best R&B Album for "Black Messiah."