TMZ paid $100,000 for Ray Rice videos.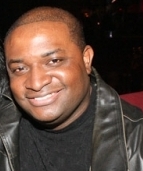 Blog King, Mass Appeal
ATLANTIC CITY — Say what you want about our good friends at TMZ. But, there's no denying their pockets are fat. The viral surveillance videos that show former Baltimore Ravens running back Ray Rice punching the lights out of his then-fiancee Janay Palmer inside an an Atlantic City casino elevator cost TMZ somewhere in the neighborhood of $100,000. The incident took place at the Revel Casino in February 2014. In the footage (below), Ray can be seen knocking Janay unconscious before dragging her motionless body off the elevator.
Report: TMZ paid $100000 for Ray Rice videos – Yahoo Sports (blog) https://t.co/vHdarVcUy7

— World Sports view (@WorldSportsview) February 15, 2016
The disturbing images not only ended Ray's professional football career, but they also raised questions about the NFL's handling (or lack thereof) of domestic violence issues. An employee at the Revel Casino recorded the footage on his cell phone then sold them to TMZ. But investigators can't pinpoint which member of the casino's security staff is responsible.
Ray and Janay got married shortly after the incident.
Share your thoughts below.