Ronda Rousey thought suicide.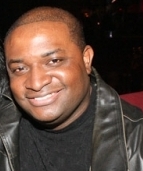 Mass Appeal Wire Reports
LOS ANGELES — Ronda Rousey is a sore loser. As a matter of fact… Ronda hates losing so much, she contemplated suicide after she lost her bantamweight title to Holly Holm last November in Melbourne, Australia. A bloodied Ronda had to be hospitalized after taking a devastating kick to the cranium. It was her first defeat since joining UFC. "Honestly, my thought in the medical room, I was sitting in the corner and was like, 'What am I anymore if I'm not this?'" Ronda said tearfully during Tuesday's appearance on The Ellen DeGeneres Show. "Literally sitting there thinking about killing myself. In that exact second, I'm like: 'I'm nothing. What do I do anymore?"
Ronda Rousey Tearfully Tells Ellen DeGeneres She Considered Suicide After Loss To Holly Holm (VIDEO) https://t.co/d7r6wY6SCw

— Gossip Cop (@GossipCop) February 17, 2016
Ronda told Ellen she credited UFC heavyweight Travis Browne for helping her overcome those dark times. Had it not been for him, there's no telling what would've happened. "I looked up and saw my man, Travis, was standing there," Ronda said. "I'm looking up at him and was just like: 'I need to have his babies. I need to stay alive.'" 
Ronda is seeking a rematch with Holly.
Should it occur, will the result be different?
Share your thoughts below.