Khloé Kardashian loves freaky talk.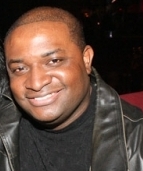 Mass Appeal Wire Reports
LOS ANGELES — Fellas, if you plan on having sex with Khloé Kardashian, you better learn to talk dirty in bed. The "Kocktails with Khloé" host revealed some very private information on her website Wednesday and it had everything to do with loud, vocal, uncensored sex.  "I believe in dirty talk," she wrote. "Communicating during sex is a MUST, and I actually think it's rude if you're not vocal, LOL. If my guy isn't vocal, I'm not excited. How am I supposed to know if he's enjoying himself?"
.@KhloeKardashian & @LamarOdom cozy up at first joint public outing in years: https://t.co/0bzvoo0z4t #YeezySeason3 pic.twitter.com/ZEeDimZAK5

— Kardashians on E! (@KUWTK) February 12, 2016
Khloé, who's reportedly back with ex-NBA star Lamar Odom, doesn't give a damn what you say as long as you utter something. "I don't even care what you actually say, either – to me that's not the important part," she wrote.
"You don't have to come up with crazy shit to say. It's OK to just get louder if you're enjoying something. I think that's what you should do! It's a sexy way to learn what turns your partner on, especially if you're newly together."
So, what happens when your partner is too quiet? "If I'm with someone who's not vocal during sex, I'll legit say, 'Do you like this?' in the middle of it, haha," Khloé, 31, wrote. "If the person is silent, I'm like, 'This is awkward. I feel like I'm violating you!!!"
She wrapped up the post with a winking emoji before adding:
"This isn't fucking work, honey! Enjoy it or get out!!!"