Teen busted for being fake doctor.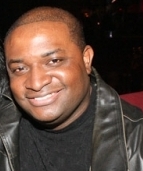 Mass Appeal Wire Reports
WEST PALM BEACH — Every now and then you come across a story that makes you say daaayyyyuuumm? On Tuesday (Feb. 17), 18-year-old Malachi Love-Robinson (aka Dr. Love) was arrested in West Palm Beach, Florida for impersonating a physician and running his own unlicensed medical clinic. Playing doctor, however, is nothing new to Malachi. He once pretended to be a gynecologist in a pregnant woman's exam room at St. Mary's Medical Center (West Palm Beach) where he roamed the halls for months.
Best part of #DoogieHowser scam of #Florida teen posing as a Gynecologist is his name. Malachi Love-Robinson people! pic.twitter.com/ynH9L1wNqk

— sheldon candis (@sheldoncandis) February 18, 2016
Malachi, who claimed to be 25-years-old, was finally busted when he gave a medical exam to an undercover cop. He posted bail shortly after. "I do currently hold a Ph.D. – in what, I don't feel comfortable disclosing because that is not the issue here," he explained during an appearance on Good Morning America on Wednesday.
"The issue that I face now is accusations."
When asked what training he underwent that qualifies him to treat patients and charge them for his services, Malachi replied: "I have shadowed many doctors." After the interviewer asked whether or not he was an habitual liar, Malachi cut the interview short.
Is he really a doctor?
Or is he nuts?
Share your thoughts below.