Prince pays tribute to protégé Vanity.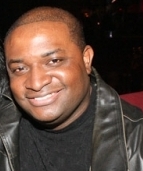 Mass Appeal Wire Reports
MELBOURNE — During Tuesday's concert in Australia, renowned music innovator Prince paid homage to his ex-girlfriend and late protégé — Vanity (legal name Denise Katrina Matthews) — who passed away amid complications from kidney failure and an abdominal illness. She was 57. Prince found out about Vanity's death on Monday (Feb 15). "I'm trying to stay focused, it's a little heavy for me tonight," he told the audience. "Can I tell you a story about Vanity? Or should I tell you a story about Denise? Her and I used to love each other deeply."
"She loved me for the artist I was, I loved her for the artist she was trying to be," Prince continued. "She and I would fight. She was very headstrong 'cause she knew she was the finest woman in the world. She never missed an opportunity to tell you that."
Prince pays tribute to Vanity at Australia show: https://t.co/0aIL37Lgrl pic.twitter.com/LHOeiZrneL

— REVOLT TV (@RevoltTV) February 18, 2016
Prince recruited Vanity in the early '80s for his all-female group "Vanity 6" along with Brenda Bennett and Susan Moonsie. The sexy trio is best known for their raunchy hit single "Nasty Girl." Vanity also starred in several films, most notably "The Last Dragon" and "Action Jackson."
She'll definitely be missed.