Delonte West needs mental treatment.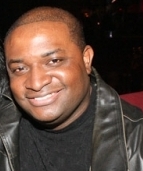 Mass Appeal Wire Reports
HOUSTON — Former NBA star Delonte West has fallen on hard times and it's the league's duty to get him the help he needs, this according to New York Jets wide receiver Brandon Marshall. West was spotted by a fan Saturday night (Feb 20) at a Houston area Jack in the Box with no shoes on. He looked inebriated and homeless. The fan reportedly asked "Are you Delonte West?" to which he responded, "I used to be, but I'm not about that life anymore." Marshall, who's battling mental health issues of his own, spoke with TMZ on the matter.
Don't laugh at Delonte West's mental health issues https://t.co/Vs08N7yvdX pic.twitter.com/2tPTLMwM6o

— HuffPost BlackVoices (@blackvoices) February 22, 2016
When asked if the NBA should step in and do something, Marshall replied: "I absolutely think the NBA should step in. Look what happened with the NFL last year with domestic violence and child abuse… I love how we use the platform. But it's not their responsibility to make men… it's not their number one responsibility. Let me correct myself."
"There's no doubt in my mind that the NBA knew there was something going on there," Marshall added. "Now, I don't know exactly what they did to help him. But now he's walking the streets and that shouldn't be. That's one of our brothers in fraternity. But it's not just (the responsibility) our professional leagues. It's also our corporations, our government. We need to do a better job of identifying mental health issues and supporting our people."
Should the NBA step in and offer help?
Share your thoughts below.