Taraji comes clean with Jimmy Fallon.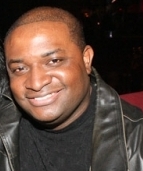 Mass Appeal Wire Reports
NEW YORK — Empire's Taraji P. Henson phoned it in (literally) during a special appearance on The Tonight Show Starring Jimmy Fallon in New York on Wednesday. Taraji, who recently won a Golden Globe for her flamboyant role as Cookie Lyon, found herself in the middle of an acting game with Fallon where they took turns answering the phone and acting out random fake scenarios. But she also took a moment to explain the big mix up behind her viral Super Bowl tweet.
Watch @TherealTaraji play a hilarious round of "The Acting Game" with @JimmyFallon: https://t.co/TscLeOPoD6

— InStyle (@InStyle) February 25, 2016
In case you missed it, during halftime of Super Bowl 50, where Coldplay performed alongside Beyoncé and Bruno Mars, Taraji tweeted out: "YAAAAAAASSSSSS!!!! #maroon5 is life to me!!! #superbowl50 #HappyCamper I am." After realizing her mistake, Taraji deleted the tweet before posting a follow-up that read: "Oooooooopppps. Lmao!" Her tweet was brought up again on Wednesday.
Taraji, 45, blamed a fruity beverage for the gaffe.
"You're at the Super Bowl, and they give you Kool-Aid to drink. I had a lot of Kool-Aid," said Taraji who watched the game from a suite. "I was offended. Sipping my Kool-Aid. 'Why is everyone telling me it's Coldplay? I know Coldplay. I know Maroon 5 is not up there. Then I looked at the tweet, and I'm like, 'Ah!'"