Stripper charged in daughter's death.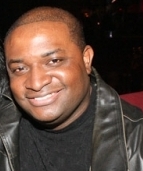 Mass Appeal Wire Reports
BROOKLYN — Leila Aquino, the unfit mother of the 2-year-old girl who burned to death in a raging inferno on Tuesday (Feb 23), is facing multiple charges. According to police reports, Leila has been charged with reckless endangerment and child endangerment. Aquino, 20, is an exotic dancer who left her daughter — Kaleenah Muldrow — home alone while she went out to strip and party with her new boyfriend. While she was gone, Leila's Brooklyn apartment caught on fire.
#Brooklyn mom Leila Aquino arrested after home alone 2yo daughter dies in fire. Headed now to court #NBC4NY pic.twitter.com/BNb03Y0y0j

— Katherine Creag (@katcreag4NY) February 24, 2016
Firefighters responded to the scene early Tuesday morning around 7:30 a.m., and found Kaleenah under the bed, scorched to death, after extinguishing the flames. Leila didn't make it home until around 9:45 a.m. She was taken into police custody where she's being held without bail.
Leila was previously investigated by Administration for Children's Services. Joe Muldrow, the baby's great-grandfather, is the owner of the apartment building. He told police he heard a loud bang in Leila's apartment prior to the outbreak. The fatal fire is being investigated as a possible arson.
To make a donation in memory of Kaleenah, CLICK HERE!