Caitlyn Jenner is seekin' a real man.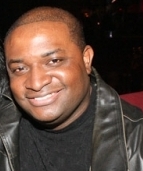 Mass Appeal Wire Reports
LOS ANGELES — Transgender reality TV star Caitlyn Jenner is totally down with dating men. As a matter of fact, the Olympic gold-medalist is actively looking for a boyfriend. But there's a catch: he has to open doors for her and be one helluva guy. Caitlyn, 66, revealed such possibilities in a sneak peek of the season two premiere of I Am Cait. "It would have to be a very special guy to be able to do that, but yeah, I would be open to that," Caitlyn explained.
Season two of 'I Am Cait' is almost here and it looks like viewers are in for one heck of a ride! https://t.co/LCH4elEpkH

— Luca Forzin (@Luca_Forzin) February 26, 2016
"To be honest, if I was in a relationship with a guy, I would enjoy being treated like that. Opening doors for you, doing all what you would think is the traditional stuff in a guy and a girl relationship."
So, does this mean Caitlyn's completely done with women? Sure sounds like it. "I've been there. Done that," Caitlyn explained in a recently released trailer for her docuseries. "I've got three ex-wives."
Season two of I Am Cait premieres Sunday (9 p.m. ET) on E!
Share your thoughts below.