Will Smith not fazed by Rock's remarks.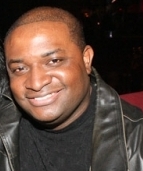 Mass Appeal Wire Reports
NEW YORK — Less than 24 hours after skipping the 2016 Academy Awards, an upbeat Will Smith was spotted on the New York City set of "Collateral Beauty" on Monday (Feb 29th). The "Concussion" star and wife Jada Pinkett Smith boycotted Sunday night's event amid mounting frustration over the lack of diversity at the Oscars. For the second consecutive year, all of the acting nominees were white. Will, 47, was asked to give a response to Chris Rock's skewering remarks. Instead of taking the bait, Will flashed a smile to paparazzi while throwing up the peace sign.
Will Smith, Jonah Hill, & Keira Knightley are back to work on 'Collateral Beauty'! https://t.co/lDaZfMIVUR pic.twitter.com/Vkgzp14COy

— JustJared.com (@JustJared) March 1, 2016
During his opening monologue, Chris took several shots at Will and Jada. "What happened this year? People went nuts. Spike [Lee] got mad. Jada went mad. Will went mad. Everyone went mad!" Chris said about all the celebs protesting the Oscars.
"Jada said she's not coming. I was like, 'Isn't she on TV show?' Jada's gonna boycott the Oscars? Jada boycotting the Oscars is like me boycotting Rihanna's panties. I wasn't invited!" Chris continued, "Her man Will was not nominated for Concussion. I get it. You get mad."
"It's not fair that Will was this good and didn't get nominated."
"You're right. It's also not fair that Will was paid $20 million for Wild Wild West!"
Do you think Chris was out of line?
Share your thoughts below.