Ghostbusters gets female makeover.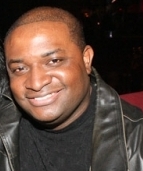 Mass Appeal Wire Reports
NEW YORK — "If there's something strange in your neighborhood, who ya gonna call?" More than 30 years after the "Ghostbusters" series took the world by storm, the eerie franchise has finally made its long-awaited homecoming. But, this time, a quartet of funny ladies will be counted upon to rid the universe of a legion of ghastly phantoms. Directed by Paul Feig and written by original cast member Dan Aykroyd, Ghostbusters 2016 is scheduled to hit movie theaters this summer.
Sony Pictures just released the official trailer.
Strap on your proton pack, the #Ghostbusters trailer is here. https://t.co/i74AsEQvft

— Ghostbusters (@Ghostbusters) March 3, 2016
The remake of the 1984 film features the hysterical antics of a team of paranormal investigators comprised of Kristen Wiig, Melissa McCarthy, Leslie Jones and Kate McKinnon. The ladies are filling in for Aykroyd, Bill Murray, Harold Ramis, and Ernie Hudson.
Sigourney Weaver, who starred as Dana in the first two flicks, will make an appearance. The reboot also stars Chris Hemsworth as the team's receptionist and Andy Garcia as the mayor of New York.
Watch the preview and share your thoughts.