Bobbi Kristina had cocaine in system.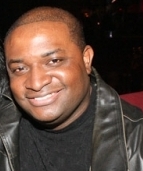 Mass Appeal Wire Reports
ATLANTA — Bobbi Kristina went out like her mother and that's not a good thing. Results of Bobbi's autopsy were recently released and the official cause of death says she died due to "Immersion of face in water complicating mixed drug intoxication." In other words, Fulton County Medical examiners detected marijuana, cocaine-related substances, prescription anti-anxiety pills, morphine and alcohol in her system. The report also lists pneumonia and encephalopathy as probable causes because Bobbi's lungs were filled with water and she suffered extensive brain damage.
Bobbi Kristina Brown died from drowning and drugshttps://t.co/2K4FEGXvPY

— TIME.com (@TIME) March 4, 2016
The autopsy, however, couldn't determine if any foul play was involved and that's a good sign for Nick Gordon who's currently under criminal investigation. Like her mother Whitney Houston, Bobbi was found unresponsive in a bathtub with cocaine-related substances in her system.
Bobbi's estate has filed a $40 million lawsuit against Nick, claiming he gave her a lethal mixture of narcotics that played a significant role in her drowning. After months of life support, Bobbi was taken off a respirator on July 26th. She was only 22.
Share your thoughts below.