Erin Andrews won hotel civil lawsuit.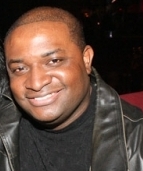 Mass Appeal Wire Reports
NASHVILLE — Fox Sports broadcaster Erin Andrews just hit the jackpot for being naked at the right place at the wrong time. Hell, Erin can retire if she wants to. On Monday, the photogenic blonde was awarded $55 million in her civil lawsuit against the Vanderbilt Marriott in Nashville. The jury, comprised of seven women and five men, reached the determination that Windsor Capitol — the company that manages the hotel — was largely at fault for negligence when stalker Michael Barrett recorded video (through a peephole) of Erin, 37, getting dressed in her hotel room before posting it online.
The video has been viewed tens of millions of times.
Erin Andrews won $55 million from a hotel that failed to stop a stalker from videotaping women through a peephole. https://t.co/bOKxRkZxQo

— Mashable (@mashable) March 8, 2016
As the judge read the verdict, Erin broke out in tears. "I would like to thank the Nashville court, the court personnel and the jury for their service," she tweeted afterward. "The support I've received from the people of Nashville has been overwhelming."
"I would also like to thank my family, friends, and legal team," Erin continued. "I've been honored by all the support from victims around the world. Their outreach has helped me be able to stand up and hold accountable those whose job it is to protect everyone's safety, security and privacy."
Percentage-wise, Barrett was found to be 51 percent at fault and the hotel was deemed 49 percent responsible. Meaning? Barrett was ordered to pay $28.5 million in restitution, while the hotel will cough up another $26.75 million in damages. Erin asked the court for $75 million and damn near got it.
Do you agree with the verdict?
Share your thoughts below.