Janelle Monáe stars in her first movie.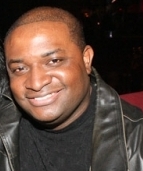 Mass Appeal Wire Reports
KANSAS CITY — From the murky, crime-ridden streets of Kansas City's Quindaro Boulevard to the bright neon lights of West Hollywood, pop songstress Janelle Monáe has come a long way. In addition to her instant success as a talented musician, Janelle can now add acting to her resume. The 30-year-old Wondaland honcho just landed her first role in a studio movie. And get this… she's starring as the third lead alongside Empire's Taraji P. Henson and Oscar winner Octavia Spencer in the Fox 2000 space race drama "Hidden Figures."
Janelle Monae joins space race drama Hidden Figures: https://t.co/hmsitmdbAZ pic.twitter.com/I6rnTbZD1J

— Empire Magazine (@empiremagazine) March 8, 2016
Directed by Ted Melfi, the NASA biopic is based on Margot Lee Shetterly's forthcoming book "Hidden Figures: The Story of the African-American Women Who Helped Win the Space Race." Taraji, Octavia and Janelle will portray three black mathematicians who served as the brains behind NASA's Friendship 7 mission, which saw astronaut John Glenn make history in 1962 as the first American to orbit Earth.
Best known for her flamboyant role as Cookie Lyon, Taraji is playing Katherine Johnson. Octavia (Academy Award, "The Help") is playing Dorothy Vaughan. And Janelle, who attended BET Honors in Washington, D.C. over the weekend, will play Mary Jackson — the youngest member of the trio.
Congrats Janelle!
Share your thoughts below.