Mugshot star free and ready to model.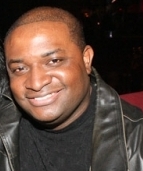 Mass Appeal Wire Reports
LOS ANGELES — Crime does pay. Internet sensation Jeremy Meeks (a.k.a. Dreamy McMugshot) is fresh out the penitentiary and, according to his agent Jim Jordan, he has lucrative modeling contracts waiting for him. If he plays his cards right, he could become filthy rich by summer. Meeks, who served time for multiple weapon and gang-related charges, was released Tuesday morning from the Mendota Federal Correctional Institution in Northern California. His wife Melissa and their three children were there to greet him.
'Hot Felon' out of prison, ready to model: Jeremy Meeks, whose mugshot from a June 2014 arrest went viral, has left… https://t.co/91CcIN3hZo

— Neutral News (@neutralnews) March 10, 2016
"He's in great spirits," Jordan said. "He's delighted to be reunited with his family." Meeks, if you recall, stole headlines in June 2014 when his handsome mugshot went viral on every social media outlet. Now he's receiving offers from a fraternity of "top 5 designers" and TV producers.
"We were bombarded by every news media outlet and production company out there," Jordan said, adding that Meeks has stayed in great shape by doing 500 sit-ups and 500 push-ups a day in prison. "We have huge plans for him. A lot is about to happen. We don't want to announce it at the moment, but we have some incredible stuff coming that will blow everyone away."
"The world responds to beautiful things," Jordan added.
"Jeremy is a beautiful thing."