Jersey man guilty of supporting ISIS.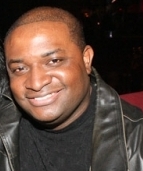 Mass Appeal Wire Reports
BROOKLYN — Tairod Nathan Webster Pugh, a veteran of the United States Air Force, provided material support to ISIS. Now he figures to spend the rest of his life behind bars. Pugh was found guilty in Brooklyn Federal Court on Wednesday and, according to Assistant Attorney General John P. Carlin, it's the first conviction by a jury in U.S. history that involved an individual attempting to migrate to Syria to join the Islamic State. "Tairod Nathan Webster Pugh was willing to become a martyr, using his U.S. military training as a weapon for ISIL. Instead, found guilty of his crimes, he is facing a lengthy incarceration," said FBI Assistant Director-in-Charge Diego G. Rodriguez.
#PapersReportsReview Tairod Nathan Webster Pugh: In this March 18, 2015 file courtroom sketch,… https://t.co/AeZIGCVadK via @TucsonStar

— PapersReports (@PapersReports) February 20, 2016
Pugh, 47, is a former avionics instrument system specialist from New Jersey. His lawyer, Eric Creizman, was disappointed at the verdict but he understood. "Our client maintained his innocence since day one, so we went to trial and put up the best fight we possibly could," Creizman said.
"It was a well tried case, an interesting case, because the whole thing was what they could glean from his state of mind from things he did, on the Internet and on the computer."
Pugh faces the maximum sentence of 35 years in prison.
Share your thoughts below.