Pitch Perfect star issues a warning.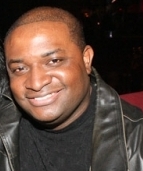 Mass Appeal Wire Reports
ORLANDO — While partying at a modish nightclub recently, somebody drugged Rebel Wilson's drink. And, no, it wasn't Bill Cosby. The Pitch Perfect actress recalled the disturbing incident via Twitter on Thursday to offer a stern warning to partygoers. "Hey guys, but especially to all the girls out there, please be super careful about what you drink when out at clubs and bars at night," she cautioned. "I had one drink last night at a trendy club which I believe may have been spiked with something."
.@RebelWilson says she was drugged at a club—warns fans to be 'careful what you drink' https://t.co/L1KpWh0zMm pic.twitter.com/QOzX5xYfni

— People Magazine (@people) March 11, 2016
"I felt super [tired] and disoriented," Rebel continued. "I got home safely but woke up this morning feeling like I'd been hit by a truck. I never thought that would happen to me, but if it does … please act as soon as you feel something strange and get yourself to safety."
Rebel celebrated her 36th birthday last week.
Share your thoughts below.