Kansas City shows Mr. Trump no love.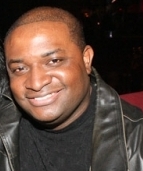 Mass Appeal Wire Reports
KANSAS CITY — Like the misfits in Chicago, Kansas Citians showed no class on Saturday (March 12) during a rally for Republican presidential candidate Donald Trump at the Midland Theatre. Protesters interrupted Trump's speech at least a dozen times and the 69-year-old politician responded by asking Kansas City police to do something they're not accustomed to doing: make some arrests. "I hope these guys get thrown into a jail — they'll never do it again," Trump said. "It'll destroy their record. … I don't want to ruin people's lives. But the only way we're going to stop this craziness is if we press charges."
@kcpolice As you can see, we were far from what happened and peaceful and lawful and he still walked up to spray us pic.twitter.com/9EECz8167Z

— Chris (@stokith) March 13, 2016
Trump had a difficult time getting through his disquisition as he was repeatedly interrupted. He even labeled the protesters avid supporters of Democratic candidate Bernie Sanders. The madness in KC comes roughly 24 hours after Trump cancelled an appearance in Chicago amid concerns for his safety.
A series of fistfights broke out Friday night at the University of Illinois at Chicago Pavilion.
Things got so bad in KC, police had to use pepper spray to disperse the crowd.
Share your thoughts below.