Man urinates on Kellogg's cereal.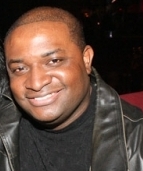 Mass Appeal Wire Reports
MEMPHIS — If you've eaten Kellogg's cereal the past couple years, you probably tasted a new flavor called urine. A disturbing video of a man urinating on a Kellogg's conveyor belt in Memphis, Tenn., has gone viral. The products that were potentially affected include Rice Krispies Treats, Rice Krispies Treats cereal and puffed rice cake products. The video, which was recorded in 2014, is explicit and the man's penis has been blurred out. But discretion should still be used before hitting the play button (below).
SHOCK VIDEO: This video of a man peeing on Kellogg's Rice Krispies as they're coming off the assembly line IS REAL. https://t.co/ns5XOvoZ9d

— 100.5 The Wolf (@KSWF1005TheWolf) March 14, 2016
Kellogg officials are conducting an investigation. "Kellogg takes this situation very seriously and we were shocked and deeply disappointed by this video that we just learned of today," said Kellogg's spokesperson Kris Charles. "We immediately alerted law enforcement authorities and regulators. A criminal investigation is underway as well as a thorough internal investigation."
Memphis residents, needless to say, are pissed (no pun intended). "We could be dealing with people's health, people getting sick and dealing with children," said Tony Pacasso. "For a person to do something like that, he is nasty, low down, dirty," said Felicia Hayslett.
"He should go to jail. Go straight to jail."
Watch the video below. Share your thoughts.