Two hour selection show not popular.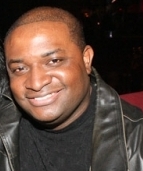 Mass Appeal Wire Reports
LOS ANGELES — Maryland head coach Mark Turgeon, a former guard at Kansas University, slammed CBS on Monday for the network's stupid decision to go with a two-hour Selection Sunday Show for the NCAA Men's Basketball Tournament. The program used to last 60 minutes, with the bracket revealed at the very start. Watching CBS analysts Charles Barkley and Kenny Smith abuse the English language for 120 minutes was apparently too much.
Mark Turgeon: Selection Sunday Was 'Ridiculous' « CBS DC – CBS Local https://t.co/eQsr43WqMr

— The Daily Ridiculous (@DailyRidicule) March 15, 2016
"I hated the two-hour show. I think it's ridiculous. I think it should have been a one-hour show like it always was, and let's just get to it. We sit around all year, this is what it's about, it's not fair," Turgeon told 106.7 The Fan's Grant Paulsen and Danny Rouhier.
Most of the suspense was eliminated when a hacker leaked the 68-team bracket during the show. "The leaked bracket helped a lot of people," said Turgeon. "I hate that that happened. But the show's too long. It should just be an hour like it was, and it's more entertaining, and get it out there."
Ratings were down for this year's 2-hour show.
Should CBS go back to one hour?
Share your thoughts below.