Jared takes foot long ass whuppin.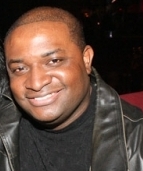 Mass Appeal Wire Reports
LITTLETON, Co. — Convicted pedophile Jared Fogle, a former spokesperson for Subway, has been subjected to a prison yard ass whuppin' by 60-year-old Steven Nigg — an armed robber — who harbors abhorrence for child molesters. At this rate, it may not be long before Jared ends up being somebody's bitch. The disgraced Indiana sex offender, who's busy serving 15 years at Colorado's Englewood FCI (a low security prison) for trading child pornography and having sex with underage prostitutes, was reportedly slammed to the canvas before taking a series of punches in the face.
Jared Fogle allegedly beaten up in prison: https://t.co/usTQ4i8jTA

— Us Weekly (@usweekly) March 16, 2016
Jared, 38, suffered a bloody nose, a swollen face and lacerations on the neck. Word on the street claims he didn't fight back. Nigg, who's serving time on firearm charges, walked away from fracas unscathed. But he was immediately moved to solitary confinement after the Jan. 29th incident.
Did Jared get what  he deserved?
Share your thoughts below.