Mr. Obama picks KU for third time.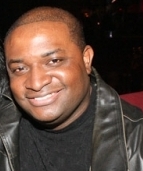 Mass Appeal Wire Reports
WASHINGTON — Call it the kiss of death. But, for the third time, President Barack Obama picked the Kansas Jayhawks to win the NCAA Men's Hoops Tournament. The Psychic-in-Chief filled out a bracket with ESPN for the eighth consecutive year at the White House. He's picked the correct winner only once. If you recall, Obama picked KU in 2010 and 2011. Both seasons ended as bitter disappointments. "Bill Self owes me," Obama joked. "I'm putting Kansas in here. Coach, I'm just teasing. I'm not putting pressure on you. But I think the Jayhawks in a squeaker get past UNC."
BREAKING: President Obama has Kansas over UNC in his final March Madness bracket while in office pic.twitter.com/JwrJgMHNdF

— NowThis (@nowthisnews) March 16, 2016
Obama didn't pick too many upsets. With him, everything starts with the head honcho in charge. "I have a tendency to pick the coach as much as anything, because typically these days, with one-and-done, what you see is continuity with the program," said Obama.
"Coach K [Mike Krzyzewski] or Coach [Tom] Izzo or Coach Self, Coach [John] Calipari, they know how to take even their blue-chip freshmen and mold them, so that by the time the tournament comes around they're ready. I haven't always picked the right top four teams, but typically it's been one of the top teams that's ended up winning the tournament."
If you're a KU fan, better hope three times the charm.
Will Obama jinx the Jayhawks again?
Share your thoughts below.