Tuskegee Airmen 75th anniversary.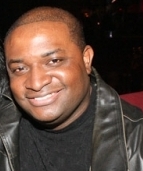 Mass Appeal Wire Reports
KANSAS CITY — Fathom Events is partnering with Bryton Entertainment to present "In Their Own Words: The Tuskegee Airmen – The 75th Anniversary" in select U.S. theaters for the first time ever on Tuesday, March 29th at 7:00 PM CST. Locally, the movie will be shown at Cinemark 20 in Merriam, Kan., and Cinemark Palace at the Plaza in Kansas City, Mo. This one-night event features emotional interviews, recherché photographs, archival footage and computer-generated recreations.
Celebrate the Tuskegee Airmen's 75th Anniversary in Theaters 3/29 https://t.co/pvLOF7fnyd #TuskegeeAirmen #WWIIVe… https://t.co/pvLOF7fnyd

— Rockin' God's House (@RockGodsHouse) March 22, 2016
Moviegoers will also experience an exclusive panel discussion captured at the National Air Force Museum with Tuskegee Airman Lt. Col. George Hardy, Former Administrator of NASA Col. Fred Gregory, as well as the producer Bryan Williams and director Denton Adkinson.
"Fathom is extremely excited to be working with Bryton Entertainment on this powerful event that honors the Tuskegee Airmen," said Fathom Events CEO John Rubey. "[2016] marks the 75th anniversary of these amazing fighters and there is no better way to celebrate these men than a documentary and panel discussion."
Tickets for "In Their Own Words: The Tuskegee Airmen – The 75th Anniversary" can be purchased online by visiting FathomEvents.com. You can also buy tickets at participating box offices. Fans nationwide will be able to enjoy the event in nearly 200 movie theaters through Fathom's Digital Broadcast Network.
For a complete list of locations, visit FathomEvents.com