Hulk Hogan wins sex tape lawsuit.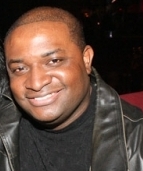 Mass Appeal Wire Reports
MIAMI — Wrestling legend Hulk Hogan (a.k.a. Terry Bollea) just received a lump sum of cash for having sex. Well, there's more to it than that. On Friday, the Hulkster was awarded $115 million in his sex tape lawsuit against Gawker Media — the company that posted a pornographic video in 2012 of him bangin' his former best friend's wife. Hogan sued for $100 million, claiming his privacy was violated. The Florida jury reached the decision less than six hours after deliberations began. The trial lasted 2 weeks.
Wrestler Hulk Hogan wins at least $115 million in sex-tape suit https://t.co/7UthbRTFjl

— Reuters Top News (@Reuters) March 18, 2016
As the verdict was being read, Hogan started crying. Gawker founder Nick Denton plans to appeal based on evidence that wasn't presented in court. "Given the key evidence and the most important witness in this case were withheld from the jury, we all knew the appeals court would need to resolve this case," Denton said.
Hogan's legal team also released a statement: "We're exceptionally happy with the verdict. We think it represents a statement as to the public's disgust with the invasion of privacy disguised as journalism. The verdict says no more."
Do you agree with the decision?
Share your thoughts below.