Mass Appeal giving away free tickets.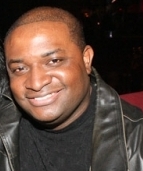 Mass Appeal Wire Reports
KANSAS CITY, Mo. — Here's another ticket giveaway! The Mass Appeal Network, in conjunction with Warner Bros Studios and Allied Faith & Family, is giving away FREE TICKETS via sweepstakes to the highly-anticipated cosmetic film "Barbershop: The Next Cut" starring Ice Cube, Cedric the Entertainer and Nicki Minaj. The advance screening will take place Tuesday, April 12th at 7:30PM at Cinemark 20 located at 5500 Antioch Drive, Merriam, KS, 66202.
Each winner can bring one guest. To get registered, CLICK HERE!!!
Ice Cube & Cedric The Entertainer Host A Private Screening For 'Barbershop: The Next Cut'… https://t.co/sjMEyZcgGl pic.twitter.com/1AXFkUBj2T

— HipHopSince1987.com (@HipHopSince1987) March 18, 2016
As for the film? It's been more than 10 years since our last appointment at Calvin's Barbershop. Calvin (played by Ice Cube) and the gang are still there, but the shop has undergone some glaring changes. Most noticeably, the once male-dominated hair haven is now co-ed.
The ladies, however, bring their own unique flavor to the shop while challenging the fellas at every turn. Despite the good times and camaraderie the venue brings, the hood has taken a dramatic turn for the worse — forcing Calvin and the crew to take a stand.
"Barbershop: The Next Cut" hits theaters April 15th.
Again, to enter the sweepstakes, CLICK HERE!!!
And we'll see you at the movies.