Win free tickets to superhero movie.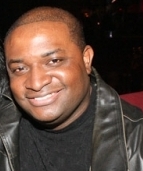 Mass Appeal Wire Reports
KANSAS CITY — Hey Kansas City! Are you ready for a 'Batman v. Superman: Dawn of Justice' advance screening giveaway? Thanks to Warner Bros, Mass Appeal has FREE TICKETS to the Kansas City screening on Tuesday, March 22 in IMAX at AMC Barrywoods located at 8101 Roanridge Road, Kansas City, MO 64151. To register for a chance to win, simply enter the code BvSMassAppealNews after you CLICK HERE! You have from now until Sunday, March 20 to enter. Five winners will be chosen through a random drawing on Monday, March 21. Each winner will receive two tickets. ‪
See #Superman's side of the story in this exclusive @BatmanvSuperman featurette.https://t.co/1r2so7fLWn

— Fandango MOVIECLIPS (@MOVIECLIPS) March 18, 2016
As for the film? Fearing the actions of Superman are left unchecked, Batman decides to go to war with the Man of Steel while the world wrestles with the thought of what kind of a hero it really wants. With Batman and Superman busy fighting each other, Lex Luthor creates Doomsday to destroy Metropolis.
Will Superman and Batman set aside their differences to stop Lex Luthor?
Will Wonder Woman join in to help?
Attend the screening to find out.
Again, to register, CLICK HERE!