Empire creator rips Republican party.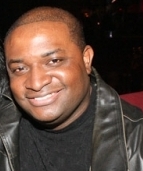 Mass Appeal Wire Reports
LOS ANGELES — If Donald Trump becomes president, we're all in serious trouble — this according to Empire co-creator Lee Daniels who was honored Saturday night in Los Angeles at the Human Rights Campaign Gala —  an LGBT civil rights advocacy group. After accepting the Equality Award from Empire star Jussie Smollett, Daniels asked the audience to "do the right thing" and vote for Hillary Clinton. Then he proceeded to lambast Mr. Trump and the Republican party.
"Empire" creator Lee Daniels had some harsh words for Donald Trump https://t.co/40oCXC2uxZ

— billboard (@billboard) March 20, 2016
"I'm not afraid of anything," Daniels said. "I've dodged bullets — real bullets before — but now I'm afraid because these motherfuckers are coming for us, y'all." While he didn't mention Trump by name, Daniels made it crystal clear who he's talking about. "He's taking over — he's coming in to take us down, y'all, and this is serious business," Daniels said.
"Let's do the right thing and make sure Clinton is in that fucking office and taking care of us. I don't think you realize how much they're coming for us. And this is not a joke. I've watched everyone make light of what is going on. They are coming for every one of you. White people are not excluded — they're coming for us."
Do you agree with Daniels?
Share your thoughts below.