Tribe Called Quest star is dead at 45.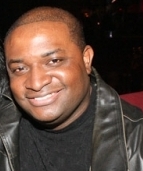 Mass Appeal Wire Reports
QUEENS — Phife Dawg, known as the diminutive "Five Foot Assassin" from Queen's Linden Boulevard in the iconic hip hop group 'A Tribe Called Quest,' has gone on to be with the Lord. He was only 45. Phife, who was a founding member of the popular rap group, died on Wednesday (March 23) amid complications suffered from Type 1 Diabetes. If you recall, the Five Footer underwent a kidney transplant in 2008. Phife performed alongside lead rapper Q-Tip and DJ Ali Shaheed Muhammad.
Here's how rappers and producers are paying tribute to Phife Dawg in their own special ways https://t.co/C2kzkwfHdY pic.twitter.com/W9lfNNGzE3

— XXL Magazine (@XXL) March 23, 2016
The east coast trio produced several rap hits in the 90s, most notably "Scenario," "Jazz" and "Award Tour." The Five Footer will no doubt be missed. "(Phife) is the sporty guy that appealed to the street, the corner, the guy on the block," said Pharrell Williams in a deleted scene from Beats, Rhymes & Life, a 2011 documentary on the Tribe.
"For me, A Tribe Called Quest is cerebral. It's priceless."
"It's music theory for anybody that wants to be a producer."
Rest in peace Phife.