Jayhawks choke again in March.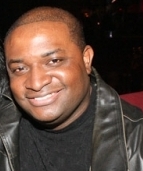 Mass Appeal Wire Reports
LOUISVILLE — Steve Harvey: "KU is going to the Final Four!" The Obama jinx continues. As customary, the Kansas Jayhawks laid another rotten egg in March which is appropriate this time of year because it's Easter. With a Final Four berth on the line, with a chance to silence the critics, with a chance to ignite "The Rematch No. 3" with Big 12 rival Oklahoma, the top seeded Jayhawks (33-5) got punched in the gut by the 2nd seeded Villanova Wildcats (33-5) in an ugly 64-59 loss in the South Regional finale at the KFC Yum! Center in Louisville, Kentucky.
"I think the basket shrunk a little bit for us, and certainly, they probably got some confidence the way they were defending us," KU coach Bill Self said about Villanova. "But it came down them making free throws and it came down to a couple of loose balls, and that was the difference in the outcome."
Viewers not happy with 'awful' call at end of Kansas, Villanova game: https://t.co/5PZuIHLkAO pic.twitter.com/HLTxr6EMrM

— 247Sports (@247Sports) March 27, 2016
The Jayhawks entered the contest winners of 17 in a row. But skeptics lamented the fact KU lacked NBA talent and a "go-to player." Lo and behold, both reared their ugly heads Saturday night. Leading scorer Perry Ellis registered a point shaving effort in his final game as a Jayhawk with 4 points and 4 turnovers. He only took five shots.
Future All-Big 12 talent Devonte' Graham fouled out on a bogus call (officiating was terrible). But he still led the blue birds with 17 points. Despite the fact neither could throw it in the ocean from three-point land, juniors Wayne Selden and Frank Mason contributed 16 points apiece.
The headcoaching battle was a mismatch.
Villanova's Jay Wright took Coach Self to school early and often.
Even though they were equipped with a deep bench anchored by two McDonald's All-Americans in Carlton Bragg and Cheick Diallo, the Jayhawks failed to record a a single point from their reserves. None. Nada. Zilch. KU also committed 16 turnovers — many of them unforced.
After the game, Villanova's players found it necessary to talk a little trash. "We wanted to make it a street fight, make it an ugly game," said Wildcats star Ryan Arcidiacono, who shot 6-of-7 from the free throw line to seal the win on his 22nd birthday. "I think we did that."
Prior to the tourney, President Barack Obama picked KU to win the national title for the 3rd time.
He's now zero for 3.
The loss also dropped Coach Self's record to 2-6 in Elite 8 games.
More food for thought: Coach Self has been at Kansas 13 years and has only made the Final Four twice. During those 13 years, eight other head coaches have made the Final Four more than Coach Self.
Those coaches are:
John Calipari – 5 (2008, 2011, 2012, 2014, 2015)
Tom Izzo – 4 (2005, 2009, 2010, 2015)
Roy Williams – 4 (2005, 2008, 2009, 2016)
Mike Kryzewski – 3 (2004, 2010, 2015)
Rick Pitino – 3 (2005, 2012, 2013)
Ben Howland – 3 (2006, 2007, 2008)
Billy Donovan – 3 (2006, 2007, 2014)
Jim Calhoun – 3 (2004, 2009, 2011)