DC's young heroes leak new highlights.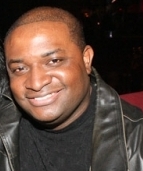 Mass Appeal Wire Reports
LOS ANGELES — Batman and Superman aren't the only superheroes making headlines. DC's Legends of Tomorrow stars Franz Drameh, Ciara René, Caity Lotz and Brandon Routh got a little goofy at WonderCon 2016 Sunday in Los Angeles. The superhero team-up series delivered an Easter Sunday showcase at the Microsoft Theater on the final day of the big extravaganza. Joining the aforementioned quartet on the panel was executive producer Marc Guggenheim.
Jonah Hex is coming to DC's #LegendsOfTomorrow. Watch the latest full episodes now: https://t.co/vJz6oPTjGFhttps://t.co/Ic3Ek4zX3j

— Legends of Tomorrow (@TheCW_Legends) March 27, 2016
The symposium began with a reel of highlights from the remaining episodes of the show's inaugural season; including guest appearances from Ra's al Ghul and Felicity, an adolescent Det. Lance and scenes from the impending trip to the Old West.
The clips also show the Atom quoting "Terminator" by uttering "come with me if you want to live" and much, much more as Vandal Savage's ultimatum grows deeper — concluding with a peek of the Atom wielding his powers to seemingly get (much) larger, rather than smaller.
"We didn't really hold back in that sizzle reel," Guggenheim told the audience.
New episodes begin Thursday, March 31.