Tina hangs with Disney's mean girls.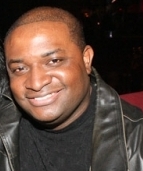 Mass Appeal Wire Reports
ORLANDO — Maybe it's a Mean World after all? While taking a break from working on the musical adaptation of the 2004 teen comedy "Mean Girls," award-winning actress Tina Fey took her family to Disney World on Good Friday, where she posed for a pic with Cinderella's evil stepmother (Lady Tremaine) and two vile stepsisters (Drizella and Anastasia) inside Cinderella Castle at Magic Kingdom Park. According to Disney's website, the Saturday Night Live alum visited the Magic Kingdom for spring break with her family.
Tina Fey visited @WaltDisneyWorld and snapped a pic with Disney's original mean girls: https://t.co/alppnNAB4C pic.twitter.com/o1CeygOtW8

— Oh My Disney (@OhMyDisney) March 30, 2016
The "Mean Girls" musical, by the way, is being composed by Tina's husband — Jeff Richmond. During a New York Times panel series at Manhattan's Florence Gould Hall a few weeks ago, culture reporter Melena Ryzik asked Tina about the possibility of a "Mean Girls" musical coming to fruition.
After a slight hesitation, Tina finally admitted, "My husband [composer] Jeff Richmond and I, [along with lyricist] Nell Benjamin, have been working on it." The sold-out crowd cheered  in approval.