Bert & Ernie drop gangsta rap video.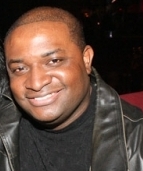 Blog King, Mass Appeal
COMPTON — Bert and Ernie are not only gay, they're also gangsta. The once adorable puppet duo recorded their first rap video, mashing up Sesame Street scenes with Warren G and Nate Dogg's 90s hit single "Regulate." In the video, Bert channels Warren G while Ernie handles the smooth, thuggish vocals of the late Nate Dogg. Known as a friendly kid's show, Sesame Street is depicted under a completely different light. Watching Bert and Ernie spit lyrics about "pulling out their straps to lay them busters down" is sure to draw both laughter and opprobrium.
Then there's the comical scene where Ernie lets his gat pop as Bert is being mugged in a caliginous alley. The fellas also rap about shootin' dice and having "freaks" in their car. The hilarious mash-up is the latest from the infamous YouTube account isthishowyougoviral which is responsible for concocting a number of Muppet-style hip hop classics.
Similar mash-ups from the account include the Muppets performing the Beastie Boys' "So What'cha Want" and Sesame Street characters singing Bone Thugs-n-Harmony's "Tha Crossroads."
Watch the funny music video.
Share your thoughts.