Ottawa man faces death sentence.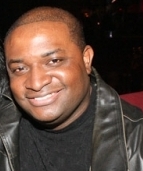 Mass Appeal Wire Reports
OTTAWA — Kyle Flack's days on earth could be numbered. On Thursday, a Kansas jury recommended the death penalty for Flack who was recently convicted of capital murder in the brutal deaths of Kaylie Bailey, 21, and her 18-month-old daughter Lana. Flack, 30, was also convicted of premeditated first-degree murder for killing Steven White, 31, and second-degree murder for taking the life of 30-year-old Andrew Stout. All four were murdered in Ottawa, Kan., on separate days near a rural farmhouse in spring of 2013.
Ottawa is roughly 50 miles southwest of Kansas City.
Jurors deliberate fate of Kyle Flack: Jurors are deliberating whether to recommend the death penalty for an eastern… https://t.co/Or6fDfJhTH

— Topeka Journal (@topekajournal) March 31, 2016
Prosecutors weren't successful in finding a motive. The adult corpses were found at the farm while Lana's body was found in a suitcase floating in a creek. For what it's worth, Flack suffered a difficult childhood — highlighted by mental illness and sexual abuse.
He was reportedly raped by his stepfather at 8-years-old. "He didn`t choose any of that," said defense attorney Timothy Frieden who made a passionate plea to the jury to spare Flack's life. "And so what do you expect of someone who comes out like that? How`s he supposed to make any good choices?"
Flack would become the first to be executed in Kansas since 1965.