Little Women ATL gets 2nd season.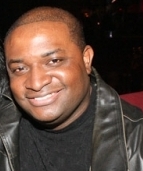 Mass Appeal Wire Reports
ATLANTA — At least three members of the clique are knocked up, but that won't stop the renewal of "Little Women: Atlanta." Lifetime officials announced the return of the diminutive damsels for season two. What we've learned so far is that Ashley "Minnie" Ross is allegedly pregnant by rapper Pastor Troy, much to the chagrin of Ms. Juicy who's still not convinced he's the father. Pastor Troy, by the way, has doubts. During his brief appearance on the reunion show, the 38-year-old lyricist claimed he wanted a DNA test to prove he's the dad.
This mess is strung out. Pastor Troy has never been in the spotlight this much…EVER!#LittleWomenATL

Host Terra … https://t.co/k5GKPX2qcS

— Micah Otis (@MPireRecords_MO) March 27, 2016
If you recall, Emily Fernandez (a.k.a. Right Cheek) announced she was pregnant earlier in the season. She's due sometime this Spring. And stripper Andrea Salinas (one of the Tiny Twins) shocked everybody when she announced she's having her second child.
Word on the street claims Andrea's boyfriend, Chris, abandoned her while she was pregnant with their son because "he wasn't ready" to be a dad. Hopefully, he sticks around this time.
So, are you lookin' forward to season two?
Is Minnie really pregnant?
Share your thoughts below.