Big fireworks at 'Bring It' reunion.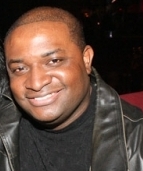 Mass Appeal Wire Reports
JACKSON, Miss — Season three of Lifetime's "Bring It" came to a dramatic close this weekend during the program's "Spilling the Tea" reunion show in Jackson, Mississippi. Dancing Dolls honcho Dianna "Miss D" Williams, her rival coaches, the Dancing Dolls' Parents (DDPs) and members of the Dancing Dolls got back together to spill the tea about their whirlwind season in addition to past and present issues surrounding the team. Veteran actress Vivica A. Fox handled hosting duties.
Neva took it way too far. #BringIt pic.twitter.com/hM75zGs5H0

— BringIt! (@BringItLifetime) April 2, 2016
Emotions ran high when Miss D called out Divas of Olive Branch coach Neva for hitting below the belt by having her girls perform a skit mocking Miss D's history as a teenage porn star. Neva offered an apology but Miss D wouldn't accept. Instead, the 37-year-old choreographer threatened to air Neva's dirty laundry.
Fearful that her pornographic past would someday catch up with her, Miss D contemplated walking away from the show prior to the season. "I originally said no because I felt like my past was going to hurt my kids," she said. "But] after talking to the producers about my life and making decisions that could benefit somebody else and getting over it basically."
"I prayed about it. I talked to my husband about it, who was aware when we started dating," she added. "The girls know about my past. We've talked about it. They know about why I did what I did and why I felt like I needed to and what I should have done. I explain to them that I didn't have the support system that they have."
Miss D also mentioned being a victim of domestic violence.
Will her past ruin the show?
Share your thoughts below.